THE MOST REMARKABLE ADVERTISING FILMS OF 2019
HUAWEI'S FIRST TV AD CAPTURED IN TURKEY
HUAWEI first ad film shot entirely in Turkey was published in February. In the film, as well as the beauty of Turkey's compliance with the SMART P mode does not escape the eyes of young people. The soundtrack of the movie with the signature of Pure is also very popular.
Starting from the concept of "mode", which is used by young people with a predominant target group in daily speaking languages, P smart 2019 wanted to draw attention to the fact that its mode is as strong and high as the youth, with its large screen, performance, artificial intelligence front and dual rear cameras. Turkey is the second HUAWEI pulled ads last month for smart hours.
BURGER KING'S ADVERTISING MOVIE TO SEND TO KFC'S CHICKEN CRISIS
Last February, KFC had to close its shops in the UK due to a shortage of chickens, and this practice made a lot of noise all over the world. Afterwards, KFC conveyed its apologies with a newspaper advertisement published, but Burger King took the opportunity of his opponent's crisis and immediately launched an advertisement with the motto "Chicken does not end in us" and started a discount campaign in chicken menus.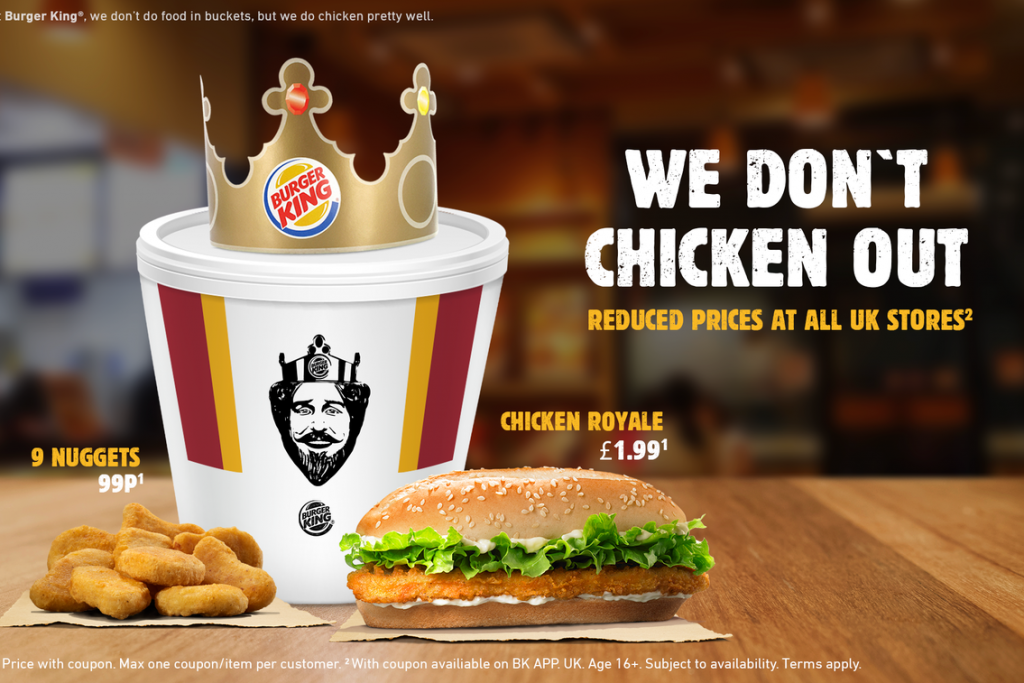 DUREX'S UNFORGETTABLE NIGHTS' ADS THAT ATTRACT SEXUAL DISEASES
Attracting attention with its creative works, Durex has released 4 'Unforgettable Nights' commercials this time, which draws attention to the protection of young people from sexually transmitted diseases.
The scenarios of young people who go out at night and have spontaneous partnerships are similar and the results are always the same: STI diagnosis. Durex suggests using condoms to avoid this bad result.
MCDONALD'S'S STARBUCKS POST AD
We got used to the fast-food restaurant McDonald's commercials with send-on rival Burger King, but this time McDonald's challenged a product outside of its own market.
On his Twitter account, "We could serve with a hipster beard and glasses with a difference of 6 TL … You did not want, we did not." Hipster characters who play in the advertising movie of McDonald's who shares, remind us of Starbucks baristas.
ADVERTISING FILM OF THE APPLICATION DESIGNED BY SAMSUNG FOR THE VISUALLY AND HEARING IMPAIRED
Samsung India has released an advertisement film telling the story of a blind and deaf young girl who can communicate with her family through this application to promote her application called "Good Vibes", which enables hearing and visually impaired people to communicate with their loved ones. This commercial was very emotional and appreciated for the audience.
AD FROM ETI TO ÜLKER CHOCOLATE WAFER
Ülker has been using for years, "Is there anyone who doesn't like Ülker chocolate wafers?" we do not know the slogan.
Eti also referred to Ülker with the slogan he used for his new product: He used the slogan "The flavor that made everyone say" there is "" and announced his product with an advertisement film.
ORKID TO TURKEY PREPARED BY SPECIAL PACKAGING AND ADVERTISING
Orkid, hugging his criticism of the newspapers in Turkey was the agenda of the pads with a new packaging and advertising films and drew reaction.
Orkid talked about new ads in women's pads are not certain what they receive when buying in Turkey rather than the package he ruled mAlArIndAn winding pad to pad newsprint and ashamed of purchase occurs. This ad has been highly criticized on Twitter.
ADVERTISING FILM TAKEN BY THY FOR RIDLEY SCOTT
The 30-second version of the detective 6-minute short film of Turkish Airlines, which tells a chase among the iconic symbols of Istanbul, shot with the world famous British director and producer Ridley Scott, met with the audience in the Super Bowl on February 3. The short film that started on the Turkish Airlines plane and ended on the Turkish Airlines plane was very interesting.